Mark E. Gunnison
www.MGCPA.com
Home > Motorcycles > Motorcycle Racing > 2003
2003 Racing Photos and Narrative
---
April 18-19:
Due to tax season just ending I was not ready to race.

---
May 11: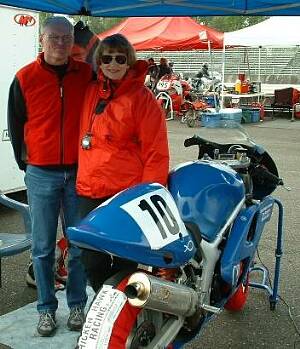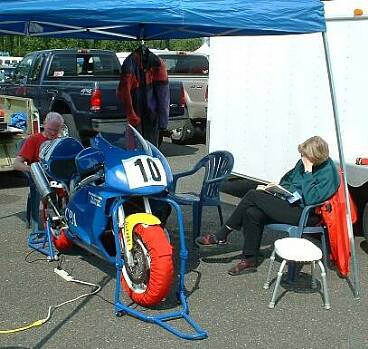 May 11th was Mother's day so I asked my mother to be my pit crew. We had a wonderful time relaxing and racing all day. I didn't crash and finished up with the fast guys. The SV650 started to show its age as I was slower down the straight than the other new SV650s. However, I was still faster through the turns!
---
I missed the rest of the season due to scheduling conflicts and wanting to save money to purchase an office building. I hope to be back.
---
Return to the racing page
Last modified 11/20/03